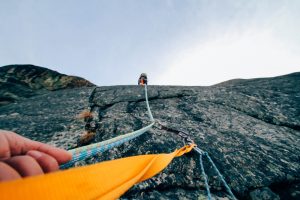 Commercial Event  Industrial Rope Access
Industrial and event rope access specialists since 2014  in Europe and Australia.
Kamand commercial industrial rope access company providing personnel specifically trained to work in inaccessible locations. We specialized  in working at heights, using multi-skilled Rope Access Technicians  with equipment, to carry out a wide range of rope access based services.
We use advanced access methods such as double rope techniques as a cost-effective alternative to conventional scaffolding or cradle systems. This offers clients a faster and more flexible solution to most maintenance subject work  in difficult-to-reach areas. Missing  time and  lost production.
Kamand employee four managers in all around the world takes great care in employing only those who are best suited to the unique nature of the work. Our personnel are highly skilled in rope access and related activities and are all trained and accredited
With over five  years experience in the painting/decorating industry and certified rope access technicians available.
Now company Kamand  offer a wide variety of interior and exterior painting services for commercial, residential and properties on the ground or rope access providing safe and cost effective solutions to customer requirements with lower price.
Professional rope access system is a safe method of working at height the where ropes and associated equipment are used to gain access it and from the work place, and to be supported there.
The advantage of using rope access methods mainly lies in the safety and speed with Which workers can get to or from difficult locations and then carry out work.
Another major benefit Is that is  combination of the total man-hours and the level of risk for a Particular task (man-at-risk hours) is often do real when compared with other means of access and their-risk and associated costs.